Mechyslau Hryb: It's Those Who Tap Lukashenka's Entourage Leak The Records
9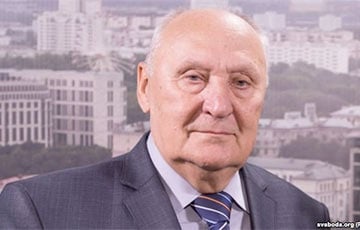 It may even be ordinary employees of the special services.
Another telephone conversation has leaked to the network, where voices are heard, very similar to the voices of representatives of Aliaksandr Lukashenka's entourage - press secretary Natallia Eismant and assistant to the usurper Mikalai Latyshonak.
From the audio recording it follows that the woman leading the conversation could have been infected with the coronavirus . Moreover, it happened at the meeting with the head of state, where the already sick "Ihar Piatrovich" was present - the head of Lukashenka's administration Ihar Siarheyenka has the same name and surname.
Former chairman of the Supreme Soviet and retired police lieutenant general Mechyslau Hryb noted in a comment to udf.by that he tends to think that the audio recordings of telephone conversations published on the network are genuine.
"Without an expert examination, of course, I can't say anything for sure, but from all the information received I conclude that most likely these records are genuine. Who is intercepting phone calls? Those who have the opportunity to engage in such information collection - that is, the special services. Perhaps, it is not the management of the special service, but ordinary employees, who stand behind the leaks," said Hryb.
The content of the last published conversation was surprising and not surprising for him at the same time.
"Lukashenka protects neither his citizens, nor his entourage, nor those who are far or close. He is obsessed with power, power is everything for him, and people, even those from his inner circle, are not a value for Lukashenka. He will bend his line on the coronavirus, no matter what," said Hryb.
Will his demand not to observe precautionary measures affect the attitude of subordinates to Lukashenka?
"As far as I understand, there has never been any particular trust, and there couldn't be. They are in power, because all are bound by violations of the laws. But these people themselves are to blame if they are ready to neglect precautions during an epidemic and sacrifice themselves. It is their own fault if they go to meetings without masks, and there they do not observe social distance. Lukashenka treats them the way they allow him to," Hryb said.