Access to Mediazona.Belarus Is Blocked
5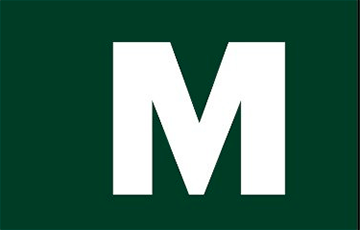 The publication calls on turning on VPN.
Access to the resource mediazona.by is limited - the publication itself reported this.
Edition of Mediazona. Belarus was launched on July 1, 2020. This is a project of the Russian online media outlet Mediazona, founded in September 2014 by Pussy Riot members Nadezhda Tolokonnikova and Maria Alekhina. Mediazona focuses on news coverage, analytics, columns about the judiciary, law enforcement, and the penitentiary system, as well as various manifestations of persecution of citizens for their political views.
As Mediazona.Belarus wrote in its Telegram channel, access is limited based on the decision of the Ministry of Information of the Republic of Belarus.
"When trying to access the site through some providers, users see a white box with the text "Access to information resource is limited,"" the message says. "Other providers still allow you to enter the site. This means that you can freely read:
• Mediazona's investigation of how security forces mutilated protesters;
• the story of Mikalai Dzidok released to the public about how he was treated during his arrest;
• what happened on the "Square of Changes" before the death of Raman Bandarenka.
And other texts that we wrote in a few months of work. Turn on VPN and stay with us."