Minsk Polyclinics Stopped Providing Scheduled Assistance
37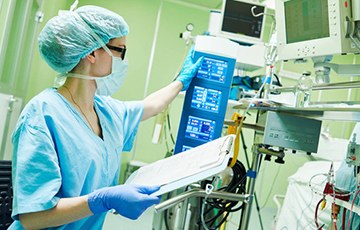 The order has been issued by the Healthcare Committee.
Minsk policlinics suspend scheduled medical care. This is connected with COVID-19. The corresponding order № 632 has been issued by the Health Committee, the press service of the Ministry of Health reports.
As the information office of the 21st polyclinic of the capital explains, from Monday, appointment cards, which concern the planned care, will not be issued.
The order of the Health Committee has appeared in the White Coats. News telegram-channel. According to the document, from December 4, the provision of planned medical care to patients will be stopped in Minsk outpatient clinics. This information has been confirmed by polyclinics in the city.
- From Monday, all polyclinics will switch to emergency care regime, - the information office of one of the polyclinics in Minsk explained.
No one has suspended the provision of emergency care. Scheduled aid refers to the assistance provided to patients outside the exacerbation of the disease. For example, a person has arterial hypertension for more than one year, he periodically comes to a scheduled appointment with a doctor without exacerbation of his chronic disease. Now such assistance is suspended. Scheduled assistance also includes passing scheduled tests once every six months or a year.
The Ministry of Health telegram channel has published an explanation of this order. One of the innovations is that the calls for a doctor's home visit will be allowed until 18.00. Specialists such as neurologists, rehabilitologists, physiotherapists, endocrinologists, and others will be involved in providing medical assistance to patients with signs of respiratory infection and fever at the reception in the clinic and at home. The students of the Belarusian State Medical University, who have been assigned to the polyclinic, will be provided with full employment.
Meanwhile, the policlinics provide emergency traumatological and surgical aid to patients. Patients in the period of temporary disability and persons of working age in case of signs of disability will be sent for medical and social expertise. Dispensary care for pregnancy is organized with a reduction of visits by patients to antenatal clinics taking into account individual risk factors for perinatal and maternal complications (adjustments to plans for pregnancy control have been made).
The work of schools on preparing for pregnancy and childbirth is organized in online format.