We Are On The Brink Of Victory
8
Basta
4.12.2020, 12:16

27,084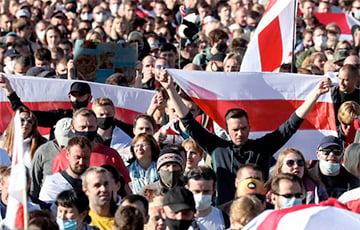 It remains to make the last effort.
- I have read that there are those who are against disconnecting Belarus from the SWIFT system, and outraged to the core, - the reader writes to the Basta telegram channel. - I am touched by all these soft attemps of ours. They say that we have to win, of course, only don't block the roads. We will be late for work. It would be desirable to overthrow the dictatorship, but we can't strike, because it is not right. It would be great to remove the junta, but do not turn off the SWIFT, God forbid something evil comes of it.
In my opinion, half-measures give half result. Or even do not give at all.
It is time to decide what we really want and what we are ready for.
We are on the brink of victory. It remains to make the last effort.