42-Year-Old Activist Raman Rashetski Died In Brest After Detention And Property Inventory
56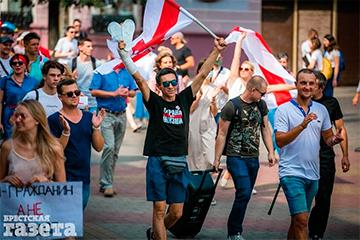 Four children have been left without a father.
This morning in Brest, 42-year-old activist Raman Rashetski died suddenly. Four children were left without a father.
Coordinator of the "European Belarus" civil campaign in Brest and Brest region Andrei Sharenda told Charter97.org about it.
"Today it became known about the death of activist Raman Rashetski. I was just at his house, his wife said that Raman went to bed on the balcony last night, and today at 9 am she found him dead. An ambulance arrived at 10 am and pronounced death. We do not know the exact death cause so far. Doctors say that no traces of violence have been found," said Andrei Sharenda.
Raman Rashetski joined the protest movement in 2020, supported Siarhei Tsikhanouski and his "Country for Life" project.
"I've known Raman for three months. The first time he was detained on August 30 after the Sunday March in Brest, and was arrested for 15 days, which he spent in the Brest temporary detention center. We crossed paths with him several times in the cells.
He was an active person who had a clear position. An enormous energy emanated from him, especially when it came to protecting our national symbols.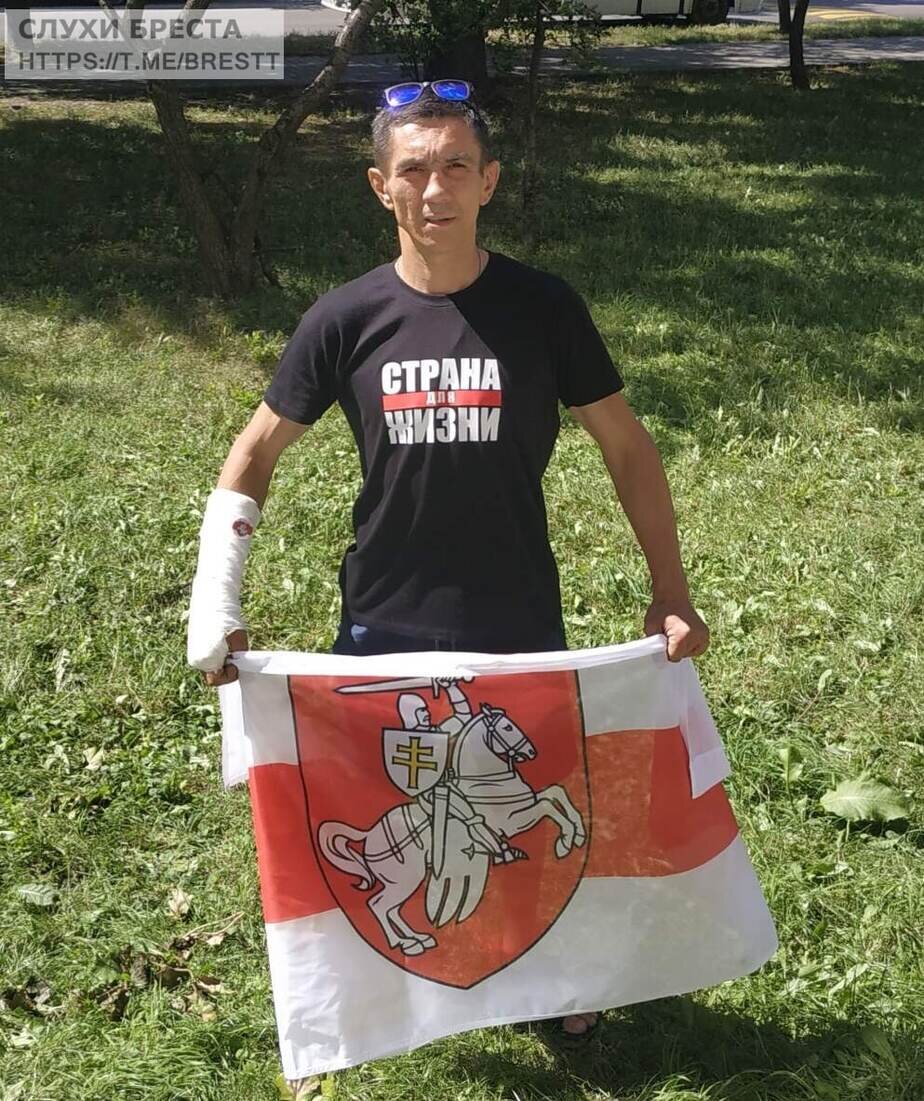 After his release, Raman demanded the return of his white-red-white flag, for which he was detained again for three days. National flags were hung in his apartment and on the balcony. For this, the authorities have repeatedly tried to put pressure on him.
Raman was arrested again for 15 days after a protest against the "inauguration of Lukashenka". He served detentions in different temporary detention facilities, transferred from Brest to Drahichyn in order to exert psychological pressure.
Then, in autumn, Raman was arrested three more times for three days. he was released after the last arrest only this Wednesday. The most severe methods of pressure were applied against him: they put him in the worst cell, and a court decision was made to establish preventive supervision.
At the same time, colossal pressure on children and family began, which, in my opinion, could become the cause of death. Yesterday bailiffs came to the Rashetskis and insolently described all the property in the apartment, even children's things - as fines for participation in the protests. Property confiscation has been scheduled for today.
In addition, the authorities threatened to take away the apartment from the family because of the national flags in the windows. I believe that targeted persecution was carried out against the Rashetski family because of Raman's political activity. The last straw was the inventory of the property. I spoke to him last night: Raman was very upset about the inventory of children's things. We can say that the DoC in Belarus now, along with the riot police, act against citizens in fact as murderers. I hope that the international community will not disregard this case," said Andrei Sharenda.