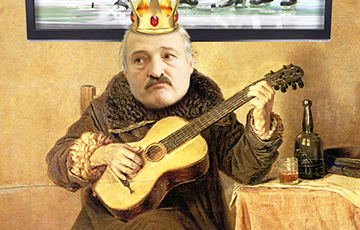 One'll have to forget about "petrodollars" to fuel the regime.
The "moment of truth" has come in the relations between Moscow and Minsk. They will gradually transform from "brotherhood" into market ones. The population of Belarus will have to tighten their belts, writes journalist Anton Khodasevich in an article for ng.ru.
The official information about the negotiations in Sochi between the rulers of Belarus and Russia, Lukashenka and Putin, is poor. They spent eight hours together, played hockey, recalled "pranks of a long common story". The only agreement reached is on the gas price for Belarus. "We've agreed to preserve the gas supply on the terms of 2019," said Deputy Head of Presidential Administration Dmitry Kozak. It means that 1 thousand cubic meters of gas will cost $127.
No agreement on oil was reached. "We will render assistance in reaching agreements between Belarusian consumers and oil producers in our country," Dmitry Kozak replied diplomatically about this result. "Crude oil prices are set by the market and are not administratively regulated," he explained as if Moscow and Minsk hadn't lived for decades under understandable settlement schemes. For example, the cheaper gas at the expense of customs payments from the export of 6 million tons of oil to the Belarusian budget, the so-called recustoms.
For the Belarusian authorities, such a result means that there are no contracts for oil supply from Russia on Belarusian terms. It means no revenues from oil refining either, and obligations to foreign consumers of oil products are also questionable. The oil deliveries promised by Mikhail Gutseriev's companies will be enough only to cover the needs of the domestic market. Belarusian refineries are likely to continue operating at a 50% load. The search for alternative suppliers and the development of supply schemes take time, and their economic efficiency is increasingly doubtful for analysts.
Therefore, the oil will be bought at world prices, though from Russian companies as well. "Since the two Belarusian refineries need oil, Minsk will have to agree to Russian terms. Well, this damn bonus may be abolished," says political analyst Aliaksandr Klaskouski. - There will be no oil refining collapse, but its former profits will fall into oblivion".
Now the Belarusian authorities are confused. Lukashenka's entourage does not understand what to do next.