"No Arbitrariness, Belarus Simply Refines Its Last Oil"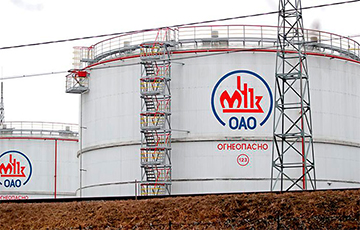 The Russian press has reacted to oil news from Belarus.
Belarus started to withdraw technological oil from Druzhba. The reason is "the absence of supplies of the previous volumes". The news about went viral in the Russian media, Salidarnasts offers a brief review.
"Belarus refines the last oil," Kommersant reports.
- Against the backdrop of shortage of oil supplies from Russia, Belarus began to withdraw technological oil from the pipelines, running to the refineries in Mazyr and Polatsk. As the Belarusian side assures, and it is confirmed by Transneft, this procedure will not affect the transit of Russian oil to Europe. Nevertheless, the use of technological oil will reduce the ability of the Belarusian refineries to receive Russian oil operatively, when Belarus returns to its large-scale purchases," - the publication warns.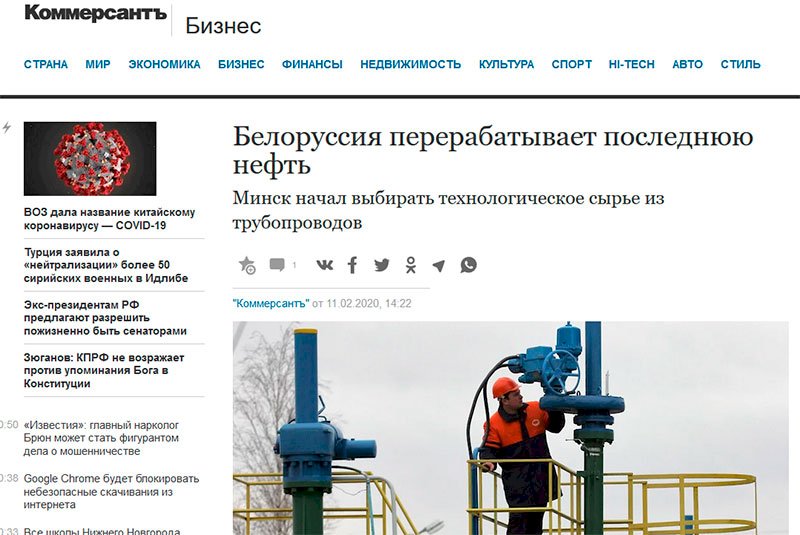 "No Arbitrariness", Gazeta.ru assures its readers:
- Under the conditions of lack of raw materials in the country, which arose after Minsk failed to agree with Moscow on a new contract in December-January, Belnautakhim is trying to "use the available resources" in order to "keep the local enterprises working".
TASS reports about the negotiations on oil supplies held in Kazakhstan by representatives of Belnautakhim with the companies KPO, NCOC, TOTAL, Tengizchevroil. The meeting was organized by the Kazakhstani Ministry of Energy, the agency said.