Andrei Sharenda: Policemen And Judges Will Pay Our Fines
11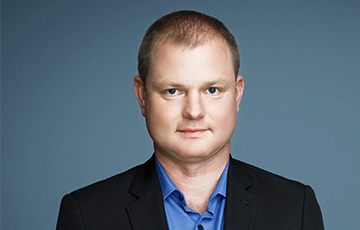 About the Belarusian solidarity and the rightness of those who take to the streets.
Brest coordinator of the European Belarus civil campaign Andrei Sharenda received a court order banning him to go abroad because of unpaid fines. The politician has commented on the court decision to the press service of European Belarus:
- Last Friday I got a phone call from someone called Karankovich from the department of forced enforcement of sentences in the Maskouski district of Brest. She asked if I was going to pay the fines, imposed on me in November-December 2019. I told her that I would pay the fines, but in due time. Then Karankovich said: "You have a special situation and it is to your behoof to pay the fines as soon as possible."
Yesterday I received an official paper from the Department of enforcement, which informed that the bailiff had applied to the Maskouski district court with a request to limit my travel abroad. I did not receive a summons, but on February 11, there was a meeting and I got a restriction on my trips abroad.
It is clear that the authorities are afraid of patriots, afraid of those who take to the streets. The presidential election is ahead, and they want to prevent the inevitable. But you can't scare people with fines, especially when their lives, independence and future of the country are at stake. I know that we are right and believe in Belarusian solidarity. As for our fines, very soon, after the change of power, they will be paid by the judges, who pass illegal sentences today, and police officers, who give false testimony against people.