Belarusians Ranked Second In Number Of Residence Permits In Lithuania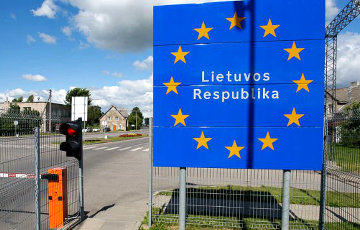 The first place is occupied by the Ukrainians.
Last year, 38,020 temporary residence permits were issued in Lithuania - 66% more than in 2018. Ukrainians have become leaders in terms of residence permits in Lithuania - citizens of this country have received 17,121 temporary residence permits. Belarusians occupied the second place. A total of 12,396 temporary documents were issued to citizens of Belarus. Russians have received 2877 temporary residence permits in Lithuania, the Charter97.org correspondent in Vilnius reports.
Last year Lithuania issued 29,035 temporary residence permits on the grounds of work. The share of foreigners arrived in Lithuania on the job basis is 76% of all those who received temporary residence permits. More than 65 per cent of foreign workers are representatives of professions that Lithuania is short of. Every year, the country draws up a list of professions that are in demand and whose representatives can obtain documents under the simplified procedure. These are mainly workers' professions. The list for 2020 includes 68 professions. According to forecasts, this year Lithuania will need more bricklayers, scaffold installers, plaster installers, welders, metal body assemblers, axis-controlled machine operators, butchers, slaughterhouse workers, sewers, truck drivers.
The minimum wage in Lithuania is 607 euros before the payment of taxes. The average salary in Lithuania is 1317 EUR before taxation.