Rumas: IT Sector Should Focus On Belarusian Economy Above All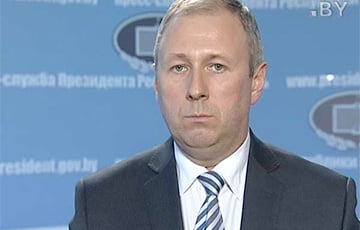 How is it possible?
Today the Council of Ministers is holding a meeting on the results of socio-economic development, where Prime Minister Siarhei Rumas has touched upon the IT industry. The politician notes that this sector should focus more on the Belarusian economy, rather than the economy of other countries, BelTA informs.
- This [attracting foreign currency] is good, but the IT-sector should work more for the Belarusian economy. Meanwhile, the level of interaction within the country in this direction can hardly be called sufficient - all the latest developments work for the economy of other countries, - Rumas says.
Also Siarhei Rumas says that last year, attracting foreign direct investment was weaker than expected. Four regions were unable to meet the targets: Brest, Vitsebsk, Hrodna and Minsk regions. The Prime Minister says there has been a decline in investor relations activity:
- Inappropriate and inconsistent decisions lead to serious consequences for the country and, just as importantly, to a significant deterioration in the assessment of potential investors of the conditions for investing in Belarus.
Rumas has instructed the Ministry of Economy to analyze the work and make suggestions for changes in the work with investors.