Russian Finance Ministry Rejects Belarus' Proposal On Discounting Loan For BelNPP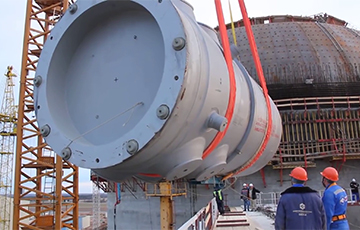 Moscow says that "the request does not comply with financial theory".
Belarus asks Russia to reconsider the terms of the intergovernmental loan for the construction of the Belarusian nuclear power plant (BelNPP), but the current proposals of Minsk can't be accepted, Deputy Finance Minister of Russia Sergei Storchak informed reporters, RBC reports.
"Belarusian colleagues urge us to review the terms of the current agreement. Such consultations are carried out along the way, nothing special happens," - Storchak said.
"However, it's not consistent with the financial theory to lengthen the period of use of the loan funds and reduce the interest rate, so we need to look for compromises on a different level," - Deputy Finance Minister said.