Kruty On US Oil: No Contracts So Far
7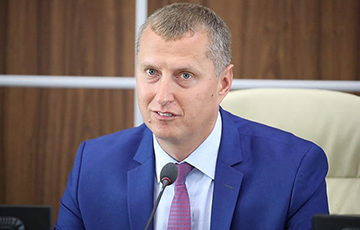 Belarusian Deputy Prime Minister has refuted the rumors about the possible supplies of American oil.
A number of media have reported the possible supply of 2.5 million tons of American oil to Belarus. However, the Belarusian government has not confirmed this information, writes tut.by.
The American Daily Beast was the first to write about the possibility of deliveries. According to them, during a recent visit to Minsk by US Secretary of State Mike Pompeo, a framework agreement was signed on the supply of American oil to Belarus. Then Pompeo only officially stated that the United States was ready to provide Belarus with 100% of oil at competitive prices.
The Daily Beast says that the agreement was signed by the state-controlled Belarusian oil company and an oil trading company from North Dakota. The document provides for the purchase of up to 18 million barrels of oil (about 2.5 million tons) in the United States in 2020.
"The deal does not contain details and may not take place. But it sent a clear signal to the Kremlin: Belarus does not want Russia to be its universal source of energy," the article says.
However, today the First Deputy Prime Minister of Belarus Dzmitry Kruty said that no agreements were reached with American companies.
"We have no contracts with the Americans," said Kruty, answering a correspondent's question about the possible supply of 18 million barrels of oil from the United States.