Krutoi: Belarus Has No Signed Contracts On Alternative Oil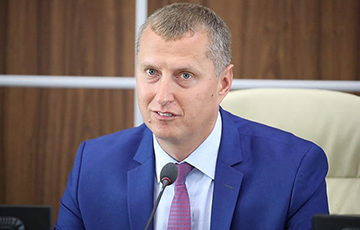 The Deputy Prime Minister said something always "falls off."
Minsk does not yet have signed contracts on oil supply, alternative to Russia, First Deputy Prime Minister of Belarus Dzmitry Krutoi says, interfax.by reports.
"There are no signed contracts yet. However, all this may appear. The work is carried out online. Something appears, something falls off. Everyone has taken such interest in our country. But it's not bad," - Krutoi said.
First Deputy Prime Minister stressed that the government is working out absolutely all directions for alternative oil supplies. "We continue all this," - he said.
Krutoi also reported on the status of negotiations on oil supplies from Kazakhstan.
"The issue of transport seems to have been resolved. They had all export contracts completed - all this epic began at the end of December. That is, to allocate something for us now, they need to review the export package. But they are doing it and promise that they will collect some volume for Belarus," - First Deputy Prime Minister said.