Man Shot Himself Right In Homel Police Department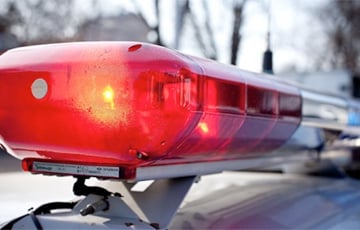 The IC is conducting a check.
A man has shot himself right in his office in one of the police departments of Homel, the NEXTA Telegram-channel reports. The police department has confirmed the incident to tut.by.
- In the afternoon, on February 11, an emergency occurred in the Chyhunachny district police department of Homel, resulting in the death of a man. All the materials of the check, including the video from the surveillance cameras, were forwarded to the IC. They are checking there," - the official representative of the Regional Department of Internal Affairs, Vital Prystromau, said.
According to NEXTA, one of the local hunters was diagnosed with a psychiatric disorder when passing the regular medical commission. The next day a policeman came to the man and seized both guns and cartridges - his illness did not allow keeping them according to the law anymore. After that the policemen gave the Homel resident six months to sell the guns.
In the afternoon of February 11, the man, according to unconfirmed information, came to the police station and asked to take a picture of the gun in order to place an advertisement about its sale. The gun was given to the man. He was allegedly wiping it from dust, an employee, under the supervision of whom everything was happening, took mind off things - and the hunter loaded the gun and shot himself in the head.
The man died at the scene.