What's Wrong With Lukashenka?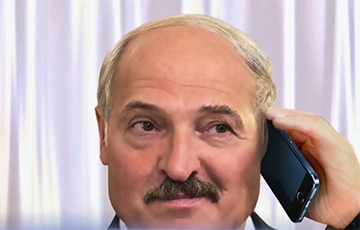 The governor has started listening to officials' reports on the phone instead of holding meetings.
On Monday and Wednesday the governor was communicating with the officials in a rather unusual format.
On February 10, Aliaksandr Lukashenka listened to a report on the oil issue over the phone. First Deputy Prime Minister Dzmitry Krutoi had a conversation with the dictator. This has been reported by the Pool of the First telegram channel. It was noted that the phone conversation was long.
On February 12, Lukashenka "heard a report of Uladzimir Karanik over the phone" about the situation with the coronavirus, the press service of the dictator reports. However, it has not specified the governor's whereabouts.
There were no other official events with Lukashenka's participation on Wednesday.