Ivan Baranchyk: USA Is My Home, And Belarus Is My Motherland
1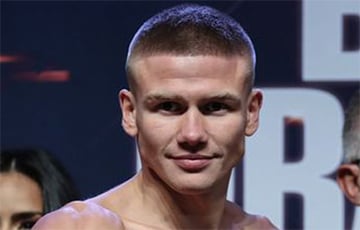 The Belarusian boxer told about his patriotic feelings.
Boxer Ivan Baranchyk, who was born in Russia and moved to the USA, wrote about it in Instagram:
- People ask me: where I am from. I am going to tell you. I was born in Russia. When I was 8 months old, my parents moved to Belarus, where my father was born and grew up. All my childhood and youth passed in this country. I fought for Belarus as an amateur boxer. And I believe that Belarus is my Motherland. When I was 21, I received several offers from professional promoters from all over the world. I was thinking about proposals, but I continued to perform as an amateur.
I had enough disagreements with the Belarusian Boxing Federation. Soon I decided to sign an agreement with one of the promoters. And a few weeks later a young, naive, Russian-speaking man was sitting in an airplane and flying to the USA. Since then, there have been many difficulties and adventures.
But now the country has become a home to me. God save America.