Trial In "Utsiuryn's Case" Will Be Public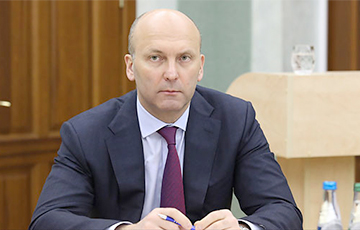 The meeting will begin on March 10.
The Supreme Court has ruled that the case of those accused of corruption when supplying telecommunications equipment to Belarus will be considered publicly. The meeting will begin on March 10, BelTA informs.
"The consideration of the case is scheduled for March 10 at 11.00 a.m. in the premises of the Maskouski district court of Minsk, it will be held collegially, publicly, with a reserve judge and a reserve people's assessor.
One of the defendants had previously filed a petition for the trial to be held behind closed doors. But the court left the appeal without consideration.
Andrei Utsiuryn, Deputy State Secretary of the Security Council, former head of the Security Service of Lukashenka was arrested by KGB officers in April 2019. He was accused of taking bribes totaling $190,000 when supplying telecommunications equipment and software to Belarus.
A total of 16 people are accused of taking and giving bribes. More than $ 1.65 million (including bonds), 62 thousand euros and more than 1 kg of gold have been seized from the bribe takers. The KGB investigation was completed in December.
We remind that in connection with Utsiuryn's detention, a number of TV channels and media reported that Deputy State Secretary was detained on suspicion of preparing an attempt on Lukashenka.