Head Of Swiss Foreign Ministry Refuses To Comment In Minsk On Granting Asylum To Harauski
10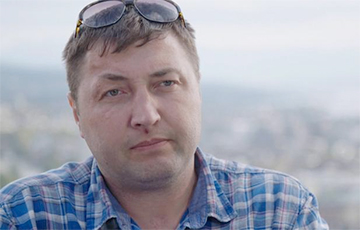 The former SOBR fighter confessed to complicity in the murders of critics of Lukashenka in the late 90s.
Head of the Federal Department of Foreign Affairs of the Swiss Confederation Ignazio Cassis refused to answer the question about asylum in Switzerland to Yury Harauski, Deutsche Welle reports. "It's not within my competence to comment on this issue," - Cassis said on February 13th during the briefing in Minsk after the meeting with the head of the Belarusian Foreign Ministry Uladzimir Makei.
Earlier Yury Harauski, former fighter of the Special police Unit (SOBR) of the Interior Ministry of Belarus, disclosed his location and reported that he had applied for asylum in Switzerland.