Porridge and Oil As a Deceptive Maneuver
45
Iryna Khalip
14.02.2020, 9:17

52,331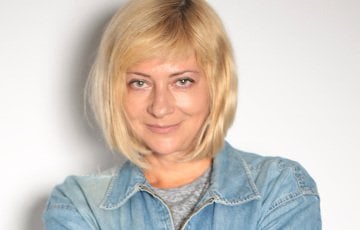 The integration has already happened, but we haven't noticed it.
On Wednesday, two nineteen-year-old Minsk anarchists Nikita Emelyanau and Ivan Kamar got a sentence. They are sentenced to seven years of the reinforced regime. Last autumn they first painted the door of the city court, and then they scratched the door of the detention centre on Volodarskogo. The damage amounted to 143 rubles. The scratch on the door on Volodarskogo cost 1 ruble 48 kopecks. It caused 14 years of colony for two.
Needless to say, the damage was compensated during the investigation. "Volodarka" received its 1.5 rubles as well as the city court. Nevertheless, the guys were punished with seven years each. Even Amnesty International doesn't recognize them as political prisoners, because scratching the doors is bad, it's dubious methods. I agree, dubious. A fine of 10 basic units would be enough. Well, it's not. Given the amount of damage, 10 is still too much. Five basic units would be enough to settle amicably. The budget will get a couple more kopecks, the boys, who didn't steal anything and didn't hurt anyone, will return home and will be deprived of sweets until they pay off a fine. But they are given seven years of the reinforced regime. Is that absurd? No, it's not.
Two days before that, on Monday, the Russian city of Penza issued a sentence in the case of the non-existent "Network". Seven Penza anti-fascists received sentences of 6-18 years of the reinforced regime - establishing a terrorist organization. The defendants were allegedly preparing an armed coup and terrorist acts. However, the investigation failed to decide where and when. Case papers explain it strictly and plainly: "In an undisclosed location, at an unknown time, under conditions undefined by the investigation, together with unknown persons, guided by anarchist ideology, they planned to plan ..." Well, they planned to plan, but the investigation did not establish who, when and where. However, it was enough to sentence Dmitry Pchelintsev to 18 years of the reinforced regime or Vasily Kuksov to 9 years. He caught tuberculosis in the pre-trial detention centre. By the way, Kuksov said in court: "I am an anti-fascist. They want me to retrain me in the colony for me to become what? A fascist?" During the trial, the guys told about tortures. Not only about electric torture and beatings, but also about enforcers' remarks like "first we'll give your wife to a brigade of Tajiks to relax..." That's not Penza ethnographic charm. It's a system that runs smoothly.
Alas, we have it in common. One shouted in Penza, the feedback came from Minsk. One sneezed in Minsk - Moscow wished strong health. Do you remember how after 19 December 2010 a criminal case was initiated under the article "mass disorders" for the first time in the history of Belarus? Not even a year passed when Moscow showed brotherhood and unity and imprisoned Russian activists under the same article, which had never been used there before. One can recall the arrest of Igor Olinevich in Russia and his secret, without any extradition, delivery to Belarus. One can recall the detention of Russian activists by the Belarusian special services, the "outsourcing" KGB collection of damaging information for the FSB and much more. We have got used to planting popcorn fields so that the series "water porridge" could continue. We forget that the two political dwarfs, whose minor communal squabbles we observe with such pleasure, are a smokescreen. While they publicly spit in each other's porridge, drawing our attention to their spit bowls, the punishers of both countries are working together. They've integrated so much that they can finish each other's sentences.
Sometimes I think that Lukashenka and Putin are just extras hired for a modest fee, who are told to depict bilateral relations in front of cameras. And as long as they do this - both countries kill, persecute, issue strict verdicts for damage of one and a half rubles and "a plan to plan with unknown persons involved". Last Friday, when we were laughing at jokes about water porridge, and then called the failure of the Sochi talks the hot news, Vitsebsk held a meeting of representatives of the two Interior Ministries. They agreed to introduce a common list of non-travellers abroad by March 1. Next time, when one of the opposition members tries to escape through Russia, saving his own life and freedom, not Putin, but a completely different inconspicuous people who know how to negotiate, will block his way. The integration has already happened, but we have not noticed it.
Iryna Khalip, especially for Charter97.org