Svetlana Alexievich: Belarus Learned Zero Lessons After Chernobyl Disaster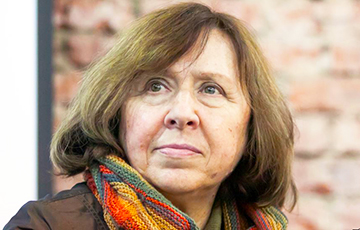 The Nobel laureate spoke at the congress of the Movement against the Astravets NPP.
During the meeting of the Movement against the Belarusian NPP, the Nobel Laureate, writer Svetlana Alexievich, spoke by telephone. She said that Belarus learned zero lessons after the Chernobyl disaster.
"It is now clear that the generation of Greta is growing, which asks the question: which planet will you leave us? They will certainly do more than us,"said Alexievich.
The writer believes that putting pressure on the Kremlin and the Belarusian authorities is possible only with the help of the Western countries.
"Another important point is the awareness of the threat by our people," novayagazeta.ee quotes Svetlana Alexievich.