Head Of Lithuanian "Greens": We Call On Belarus To Give Up Nuclear Track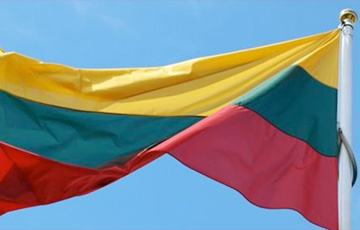 The first congress of "Movement against Astravets NPP" was held in Vilnius.
The head of the Lithuanian Green Party Remigijus Lapinskas spoke at the first congress of the Movement against Astravets NPP, which took place in Vilnius last Saturday, Charter97.org reports.
During the speech Lapinskas noted that the future belongs to green energy and urged the Belarusian authorities to abandon the nuclear path.
"The NPP technology comes from the field of controlled explosion. However, one should understand that this explosion is not always controlled. There are human errors, natural factors - we've seen such examples in Chernobyl and Fukushima. This technology is unacceptable if we are talking about safety," - the head of the Lithuanian "greens" said.
Remigijus Lapinskas drew attention to the problem of waste storage, adding that the issue of spent nuclear fuel storage has not been resolved worldwide.
"For example, more than 2.5 thousand tons of used fuel remained from Ignalina NPP. Imagine: the plant was shut down more than 10 years ago, and the process of closing it is still underway," - Lapinskas said.
The expert added that the cheapness of nuclear energy is a myth, while progressive countries are now choosing the path of green energy development.
"This is an economy. Nuclear power is not cheap, it is a myth. Atom is not the path that modern states should follow. We urge Belarus to abandon the nuclear path. The future belongs to green energy. Today, Germany is abandoning nuclear power plants and coal, uncompromisingly giving priority to green energy. The development of Lithuania in this area over the past 10-15 years can become an example: we are also developing green energy and bio-supply," - Lapinskas said.