Blogger Grey Cat: We Must Think About What To Do After Lukashenka Resigns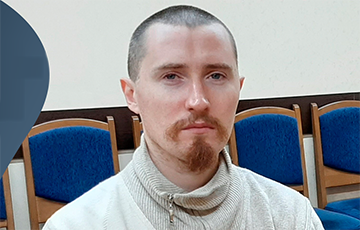 The West will be ready to help us if the authorities here have adequate leaders.
Video blogger Dzmitry Kazlou, known as Grey Cat, discussed with his subscribers the latest news from the country's life in a traditional weekly stream. Most of the program consisted of answers to readers' questions, the press service of the European Belarus civil campaign writes.
In the last stream Dzmitry Kazlou offered his subscribers, living in different regions, to share information about their salaries.
- The response was impressive, - the blogger says. - And to sum it up, we can draw a conclusion that the average salary in Belarus is about Br300.
The average salary in neighboring Lithuania after payment of all taxes is, for example, €802. Compare it with the one you wrote about. Unemployment allowance in Lithuania may amount to €734. Looking at these figures, I probably want to be a poor unemployed Lithuanian than the average Belarusian.
One of the main topics of the issue was the presidential elections scheduled for this year and the future of Belarus after Lukashenka's resignation. The blogger stressed that one of the main objectives for the opposition should be ensuring a decent life for their compatriots.
- If we talk about independence and a bright future, but people live badly - who needs such independence? People then will be inclined to believe the enemy's propaganda, which is not inferior to Lukashenka's in terms of populism. Independence and a decent life are closely interconnected.
Today we must also think about what will happen after Lukashenka's resignation, how to reform the economy, where to look for money.
It is easier for us than it was for our neighbors, we can use their experience. Take a ready-made model - Polish, Slovak, Lithuanian, for instance. It is clear that Belarus needs a new Marshall plan - to help the ruined economy. We are not the only ones interested in it. Nobody in the West wants the border between the civilized world and the EU to pass along the Buh, and without strong independent democratic Belarus and Ukraine the danger of it always remains. I think the West will be ready for it, but only if there are adequate leaders elected by the people, not Shklou collective farmers.
Our main task is to achieve it.