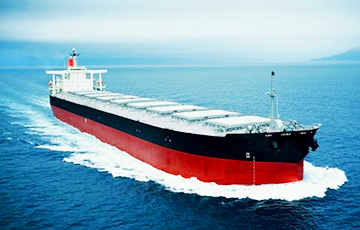 Why do the authorities hide Russian oil prices "not through a pipe"?
Belarus has bought two tankers of oil with transshipment in Lithuania. The arrival of ships is expected in March.
"The oil is Russian. But it was bought from traders with no premium. They took into account the short delivery time. The cost is a trade secret. But it may be noted that the Russian resource owner could have earned more on this delivery even without a premium," - Aliaksandr Tishchanka, press secretary of the Belnautakhim Concern, says to naviny.by.
According to him, the volume of purchased oil is 160 thousand tons. Tankers will deliver the raw materials to Klaipeda. Then oil will be sent by rail to the Naftan refinery.
In late January, 86 thousand tons of oil from Norway were delivered to Belarus in the same way. According to the calculations of experts from the Russian Institute of Fuel and Energy Technology Development, Belarus has overpaid at least $97 per ton, having bought Norwegian oil instead of Russian.
Minsk is looking for alternative suppliers of oil because of disagreements with Russia on commodity prices. The Belarusian refineries have not yet signed long-term contracts with major Russian suppliers. Russian crude oil is bought only by agreement with oil companies of Safmar group headed by Mikhail Gutseriev, a Russian businessman close to Lukashenka. The Belarusian refineries operate at the minimum load, providing primarily the fuel needs in the domestic market.
In late January, the Belarusian ruler once again instructed to diversify oil imports into Belarus and to reduce Russia's share from 100% to 30-40% in the future.
According to the National Statistics Committee, the average price of Russian oil for Belarus was $365.64 per ton in 2019. This year, according to Belnautakhim, the price of Russian oil for Belarusian refineries will rise by $20 per ton due to the tax maneuver. In early January, the concern reported that the cost of "cheap duty-free Russian oil" was 83% of the world oil price.
In December 2019, Belarus and Russia agreed on an indicative balance of oil supplies, according to which Belarus will get 24 million tons of Russian oil in 2020. Last year, Belarus imported almost 18 million tons of oil from Russia.