Performance In Svetlahorsk: Activist Came To Square Wearing Gas Mask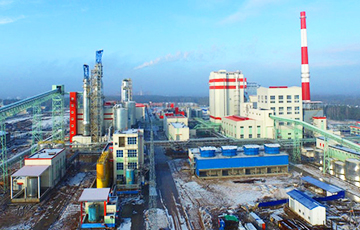 Residents of the town continue their struggle against the white pulp mill.
The rallies are held every Sunday in the central square of Svetlahorsk, under the windows of the district executive committee. Residents gather, feed the pigeons, discuss the latest news about the situation at the plant and around it, share information, the press service of the European Belarus civil campaign reports.
Today, some protesters, representatives of the European Belarus civil campaign, held a performance to show the consequences of the plant's work. One of them came to the square wearing a protective suit and a gas mask, and the rest were distributing leaflets to passers-by with information about the harmful production.
The plant that pollutes the air in Svetlahorsk was built with loans from Chinese banks, the general contractor was the CAMCE Corporation. The total construction cost was about $770 million. The construction was surrounded with scandals and the contract with the Chinese general contractor was terminated.