Minsk Man On Situation In Belarus: We Want Something New
10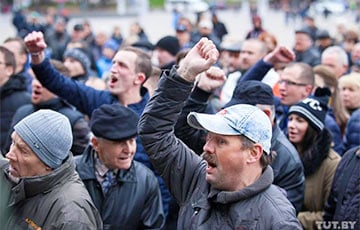 People are tired of constantly soaring prices.
The young Minsker shared with the press-center of the European Belarus civil campaign an opinion on the situation in Belarus and told what he expects from this year:
- As for the prices. We must start with fuel. Here all conventions are already erased. If earlier we had a one kapeyka rise, now it's ten. You come to the gas station to refuel ... If you refuel at work, then it's conditionally somewhere on a "tablet", if you refuel your personal transport for your money, then you remember that earlier for this amount you could just fill up the tank and drive for 2 weeks.
Personally, my position is that I am already tired of watching how these prices go up. You just come to the store, and in order not to spend all you have, not to torture your nervous system, you just take what you need and leave.
If we take in general, regarding the situation that has developed in our country and everything that happens before the "elections", the detention of some "sugar" dynasties - this will not change anything. This is nothing but window dressing before the "election".
Purely from myself, having lived through this conscious period of Mr. Lukashenka - I want something new. I want something new, I want changes, I want to breathe easier. When you come to the same Europe (you don't have to go far), to the same Vilnius, Poland - everything is easier.
I want objectivity and honesty. However, recalling all those previous elections ... I really do not want this summer to be the same.