Belarus Imports Su-30 SM Fighters From Russia
20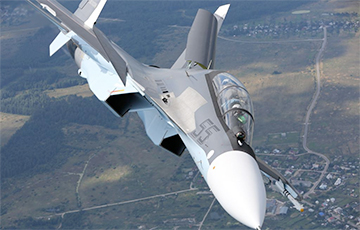 Four planes have already arrived in our country.
In December 2019, Belarus imported something worth $ 270 million from Russia under "unpublished positions," Facebook analyst Yahorr Lebyadok noted. In his opinion, this could refer to the supply of aircraft.
Euroradio was told in the Ministry of Defense said that it really was about about the supply of Su-30 SM fighters.
"Four planes are already in Belarus," said Natallia Haurusik, an official spokesperson for the Ministry of Defense. "The rest will be delivered to Belarus upon readiness. According to the terms of the contract, all 12 planes must be delivered to Belarus by 2022. All agreements are in force, all as before."
Belarus signed a contract for the supply of Su-30 SM fighters with Russia back in 2017, and the final contract in May 2019. The first two aircraft arrived in Baranavichy on November 13, 2019, the second pair - on November 20.
Each year, Russia must supply a link of four fighters to our country.