Did BelGee Conveyor Stop Because Of Coronavirus?
4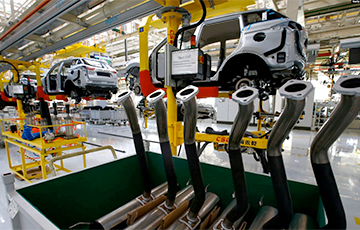 The company has confirmed information about forced "days off."
The largest manufacturer of passenger cars in Belarus, the BelGee plant, hasn't been working since February 24. A possible reason is the lack of supplies of components and spare parts for Geely cars from China.
Employees, who have an unplanned day off, confirmed ex-press.by information about the standing conveyor:
- Yes, we're resting today. We have been told that we will work off this holiday on May 16. Monday, March 9, has also been made a day off, we will work it off on May 30.
Some workers have suggested that the plant has suspended production due to lack of components from China. The factories are not working there because of the coronavirus. The Belarusian plant plans to make up the lost ground in May.
The plant has confirmed the information about the weekend:
- It is not connected with the virus. It has more to do with optimizing the production. February 23 was a holiday, too. It's not bad to give people a rest, this practice we got from our Russian colleagues.