Russian Ministry Of Finance: We Do Not Prepare Compensation For Tax Maneuver For Belarus
9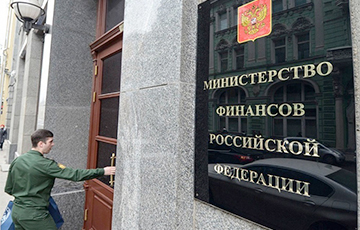 The agency says they don't know anything about it.
The RF Ministry of Finance does not prepare any proposals on the compensation for the oil tax maneuver for Belarus, the Official Secretary - Deputy Head of the Ministry Aleksei Sazanov stated to the journalists, interfax.by reports.
"We are not planning anything," - he said in response to the request to comment on Lukashenka's statement. On Friday, the ruler of Belarus, referring to a telephone conversation with his Russian counterpart Vladimir Putin, said that Russia would compensate Minsk $300 million with premiums to oil companies.
"I don't know anything. If it's a premium for the oil companies, then it is necessary to ask the oil companies," - Sazanov said.
Since January 1, 2020 there has been practically no oil supply from Russia to the Belarusian refineries as there are no contracts with Russian oil companies, because Belarus considers it inexpedient to pay the premium to the suppliers in the conditions of the Russian raw material price rise due to the tax maneuver. Conclusion of contracts with businessman Mikhail Gutseriev's companies - RussNeft and Neftisa - was a temporary solution to the problem.
Earlier it was reported that Minsk estimated losses from the Russian tax maneuver at $400 million in 2020. In general, Belarus estimated its losses at about $10 billion for the period of implementing the maneuver in 2019-2024.