Employees Of Lukashenka's Administration Enterprise Threaten To Strike
17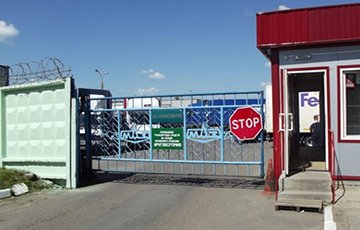 They have written a letter to Sheiman.
Three dozen workers of the Aziartso Logistic center appealed to Lukashenka's administration manager Viktar Sheiman with an open letter - the organization is subordinate to this official structure.
This is not the first such case: last year in August the workers of the center demanded from Viktor Sheyman to intervene after the company's management had deprived the subordinates of bonuses for their professional skills, work specifics and tight schedule.
In the new collective appeal, a copy of which has been sent to Radio Svaboda editorial office, it is noted that employees do not understand on what basis their emergency rates are reduced, and on what basis they are given. The signatories consider the situation, when the main income is only 50%, while the rest depends on the sole decision of the head, unacceptable.
The authors of the letter claim that "the leadership has recently taken discriminatory and destructive steps against those who actively pursue their interests through negotiating over the collective bargaining agreement". The letter notes that the activists are groundlessly deprived of bonuses and allowances for 6 months and they receive reprimands.
"All these ill-considered actions, which do not yield to common sense, destabilize the situation in the labor collective and cause a reasonable distrust towards the company leadership," - the letter says.
The Aziartso Logistic employees inform Sheiman about the previously voiced demands: to introduce additional allowances for professional skills, nature and specifics of work, complexity and tension of the schedule in the existing contracts by an additional agreement.
Among other things, the subscribers demand to determine the gradation of bonuses in case of partial non-compliance with the plan: the amount of basic earnings should be not the current 50%, but at least 70%.