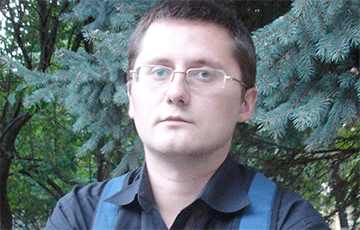 The European Belarus activist has not walked free after a 1-month arrest.
Contradictory information appears with regard to the whereabouts of video-blogger Ales Krutkin. He has not walked free yet, reports the press-center of the European Belarus civil campaign.
According to the European Belarus activist Andrei Voynich, who has come to meet Ales Krutkin near the entrance to the Vitsebsk temporary detention center today, an employee of the penal institution has noted the following: "Don't wait for Krutkin here, he is now in another detention center in the city of Lepel, some more administrative proceedings are being carried out with regard to him now."
Ales Krutkin was supposed to be released from the temporary detention center in Vitsebsk at 15.30 today. He has already served 30 days of an administrative arrest.