Experts: Belarus Is Gradually Turning Into Forest-Steppe
19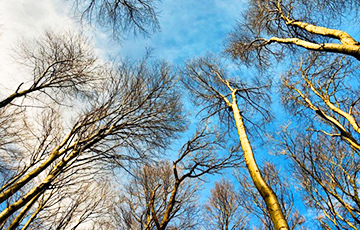 The average annual temperature in the country is rising by about 0.5 degrees in 10 years.
The climate of Belarus is gradually becoming similar to that of the forest-steppe, director of the State University "Institute of Nature Management of NAS of Belarus," head of the Center for Climate Research, Doctor of Physical and Mathematical Sciences, Professor Siarhei Lysenka says, interfax.by reports.
"The temperature rises, the moisture content of the atmosphere increases, more moisture evaporates and less precipitation falls. Thus, the territory is dried up. The climate in Belarus is becoming similar to the forest-steppe climate," - Lysenka said to reporters at a press conference in Minsk.
According to him, at the moment the southern regions, where warming is most intense, are more vulnerable to these processes. "But there will be further expansion of these conditions of the forest-steppe to the north," - Lysenka noted.
He added that the average annual temperature in Belarus is growing by about 0.5 degrees over 10 years, while the summer temperature is growing most rapidly - by 0.65-0.7 degrees over 10 years.