Ukrainian Biathlete About Raubichy: There Is Dirty Snow On Track, It Is Covered With Humps And Is Hilly
23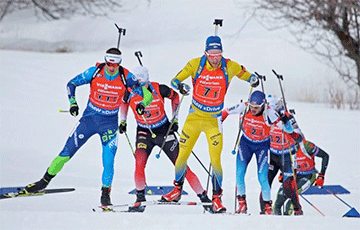 The sportsman is surprised how they managed to hold a supersprint in such conditions.
Ukrainian biathlete Artem Prima told the resource biathlon.com.ua about the supersprint at the European Championships in Raubichy.
- There is a lot of semiliquid mass along the track. It is a marvel that they managed to hold that race at all. But there was dirty snow on the track, which was bumpy, hilly. But we must be thankful for small mercies - for not running on the asphalt.
I would not say that this is a championship of the second plan. 120 people compete here and they are quite strong guys. A lot of countries take part. It's not easy to even get into the top ten here, in truth.