Ales Krutkin Sentenced To Another 15 Days After One Month Of Arrest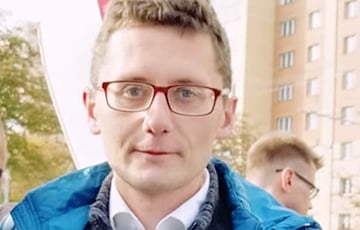 The European Belarus activist was supposed to be released today.
On February 26, Polatsk activist Ales Krutkin should have been released after 30 days of arrest, but today he called his mother from Lepel. The activist asked to contact his lawyer, as a new administrative protocol for some January events had been drawn up against him.
As a result, the lawyer has learned that today there has been another trial against the activist, and he was sentenced to another 15 days of arrest, Viasna reports.
The activists of the European Belarus campaign, who were waiting for Krutkin's release in Vitsebsk, are concerned about his health, as the activist went on hunger strike right in the courtroom after the last 15 days' sentence. It is unknown whether he was on hunger strike while serving his sentence in the Vitsebsk temporary detention center.