Investigation Into Yury Zakharanka Case Extended
8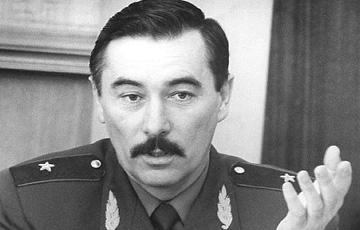 Human rights activists attribute this to the testimony of a former SOBR fighter Harauski.
The preliminary investigation into the criminal case of the enforced disappearance of the former Minister of Internal Affairs Yury Zakharanka was extended until March 18, 2020.
Representative of the Zakharanka family Aleh Vouchak has been informed about this by the head of the Investigatory Committee department Yury Varauka, Narodnaya Volya reports.
- If the investigation is extended, then this indicates that certain investigative and operational measures are underway. I'm sure that it's simply impossible to not respond to the statements of the former SOBR fighter Yury Harauski, as there is evidence from a suspect in several murders of citizens, with a summary of all the circumstances of the preparation and implementation of these crimes against the opposition leaders, indicating specific individuals who are currently in Belarus," says the head of the legal aid center "Legal Assistance to the Population ", representative of the family of Yury Zakharanka.
- I emphasize once again that it will not be possible for investigators to conceal these circumstances of criminal cases, since these cases are controlled not only by the Belarusian public, but also by such influential organizations as the UN, OSCE, Council of Europe, and the EU. Moreover, now Minsk needs help and support from the EU and the USA," said the human rights activist.