Belarusian Video Bloggers: Lukashenka Takes Offense, Fights Against Mirror
8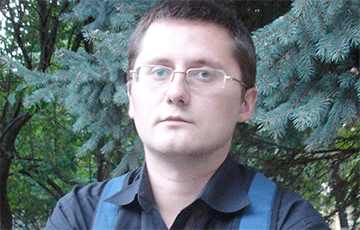 The arrest of Ales Krutkin is the revenge of the authorities for his social activities and sharp criticism of the dictator.
Famous Belarusian video bloggers Siarhei Tsikhanouski, Dzmitry Kazlou, Aliaksandr Kabanau and Siarhei Piatrukhin stood up for their colleague. The press-center of the European Belarus cites the text of their statement:
- On February 26, our colleague, video blogger and activist of the European Belarus civil campaign Ales Krutkin was sentenced to 15 days of arrest. The decision was made by the court of the city of Lepel, Vitsebsk region. The trial was closed, the law-enforcement officers provided information about the place and time of its holding only after completion. Neither relatives nor friends of the activist knew about the trial. Before the new arrest, Ales Krutkin had already spent a month in jail on falsified charges. In total, he will be in prison for at least 45 days in a row.
We believe that in this way the authorities take revenge on Ales Krutkin for public activities and sharp criticism of the dictator and officials. In his video blog, he often spoke out on pressing social and political issues, and won the popularity of subscribers with an honest and open position. Instead of listening to criticism, Lukashenka takes offense and fights with a mirror that only reflects the realities of modern Belarus.
We demand that the Belarusian authorities immediately release Ales Krutkin, and put an end to unreasonable pressure on independent bloggers and journalists.
We call on our colleagues for solidarity with Ales Krutkin, and ask all Belarusians to support independent bloggers and journalists.
We ask politicians and public figures to raise the issue of persecution against bloggers and journalists internationally.
We believe that Ales Krutkin should be recognized as a political prisoner, and we urge politicians, human rights activists, public figures to actively seek his release, and stop repressions against independent bloggers and journalists.
Freedom to Ales Krutkin! Freedom to independent bloggers and journalists!