Andrei Sharenda: Lukashenka Put In Corner Now
6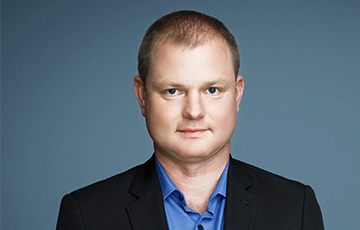 This year should be a year of change.
On February 27, the dictator said he would soon discuss the "strategy of integration". Coordinator of the European Belarus civil campaign Andrei Sharenda has explained to the campaign press service why Lukashenka has to make serious concessions to the Kremlin:
- The dictator is now, indeed, put in a corner. The situation with oil refining, when the refineries are idle, half of the country is falling, and at the same time the salaries are to be preserved before the "elections" - all this spurs him to such actions that he iis kneeling before in front of his direct master - Putin.
Lukashenka is playing for time now, he wants to win another ton of oil, he is slow walking to get to the election campaign in proper shape. He understands that he actually lost the oil war that broke out this year: the country's budget is empty, the treasury is empty, there is no place to take money. Lukashenka is now trapped in a dead-end, because that flow of petrodollars has dried up. That is why Lukashenka is making such concessions, thus, in fact, admitting his defeat.
- And what should patriots and supporters of independence do this year?
- I will say once again that this year is a year of change. It should become a year of change. Either we will change power or we will fall into the abyss of so-called integration.
What is integration? It's a fall to the bottom, it's the Soviet Union that was 30 years ago. Russia is not a country that is on the path of development, but only lives off of oil and gas resources. Russia has neither technical nor mental development.
Belarusian patriots must be ready to defend our statehood, our independence.
If there used to be some legends that "Lukashenka is the guarantor of independence", now it is finally clear that this is a bluff. Everyone has become convinced that the dictator can do nothing but trade sovereignty. Lukashenka is the main threat to our independence. Therefore, patriots must unite against the dictator, who actually trades like a prostitute.
Only by uniting against the dictator, only by acting in a single front against him, we will be able to defend our independence.