BNTU Transferred To Individual Training Program Because Of Coronavirus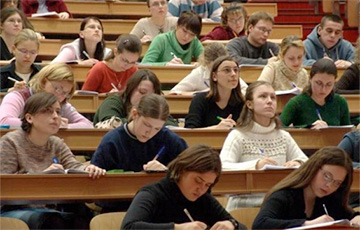 This is where the Iranian student who was hospitalized studies.
A BNTU student was diagnosed with coronavirus. And the entire university is being transferred to an individual training program. Minister of Health Uladzimir Karanik has told reporters about it today, tut.by reports.
- The university, where we've identified a carrier of the virus, is being transferred to an individual training program and we separate the flows of patients, - the Minister of Health said.
We remind that on February 27, tests conducted at the Republican Scientific and Practical Center for Epidemiology and Microbiology showed the presence of 2019-nCoV coronavirus in a student from Iran. The student arrived by flight from Baku on February 22. The patient and those who came into contact with him were placed in closed boxes in Minsk infectious diseases hospital. The young man feels satisfactory.
Belarus is currently holding sanitary and epidemiological measures to prevent the spread of coronavirus 2019-nCoV.