Belarus Will Not Close Its Borders Because Of Coronavirus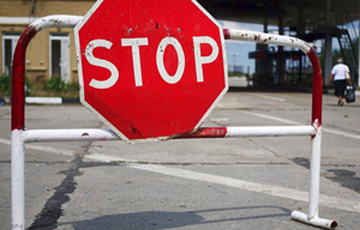 The dictator thinks it's "a mere nothing."
Ministry of Health of Belarus currently sees no need to close the border of the republic due to the spread of coronavirus in the world, interfax.by writes.
"At the moment, the epidemiological situation is absolutely controllable, there are no reasons, as some radical heads say, to close the borders," - Health Minister Uladzimir Karanik told reporters in Minsk on Friday.
"We live in a global world. It's impossible to close the border in principle. Just look at Flightradar and you'll see how many airplanes are now located over Europe and how our population is moving," - he said.
"Our task is to ensure control on the external circuit of the republic over all those entering," - the head of the ministry said.
Lukashenka also believes that there is no need to close the borders of Belarus because of the danger of coronavirus.
He said this today at the Congress of the FTU, BelTA informs.
"It's a mere nothing," - Lukashenka said.