Ales Krutkin Sent To Vitsebsk Via Prison Transportation
4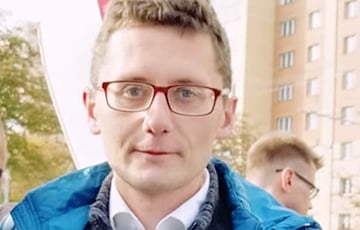 The European Belarus activist continues to serve 45 days of an administrative arrest.
Video-blogger Ales Krutkin has been sent via prison transportation from Lepel, where he was sentenced to another 15 days of an administrative arrest. The activist's mother has reported this to the press-center of the European Belarus civil campaign, referring to the information that she was provided by the police officers.
Important to note, Ales Krutkin was supposed to be released on February 26, having served a 30-day administrative arrest. However, on the same day, the activist was subjected to yet another trial in Lepel, and the court imposed another 15 days of arrest on him.