Minsk Infectious Diseases Hospital Announced Quarantine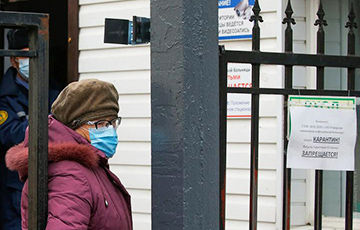 Visits to patients and entry to the hospital have been banned.
The Minsk City Clinical Infectious Diseases Hospital has announced a quarantine regime. Entering the hospital is prohibited, reports tut.by.
The quarantine was introduced on February 28, from 9 a.m. From now on, visits to patients and entry to the hospital are prohibited.
In addition, the Infectious Diseases Hospital temporarily stopped the planned consultation of patients (except for patients of the HIV dispensary and the hepatitis dispensary who need to be given medications to continue treatment).
Important to note, on February 28, the Ministry of Health announced the first confirmed case of coronavirus in Belarus. The patient is a student of BNTU from Iran. At the moment, he stays in the Minsk Infectious Diseases Hospital, as well as the students who lived with him in a rented apartment. They undergo a quarantine.