'Well, Mr. Lukashenka, Has The Day Of Reckoning Come?'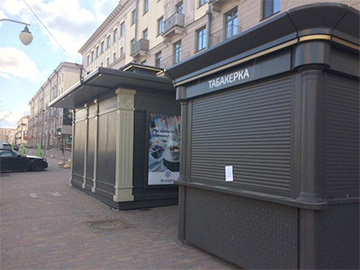 A coronavirus-related message to Lukashenka has been placed on a "Tabakerka" tobacco kiosk.
On a "Tabakerka" tobacco kiosk, located in the area of the Victory Square in Minsk, a sheet of paper with a message to Lukashenka appeared. The photograph of the message has been published by the "Belarus of the Brain" Telegram channel.
The message says the following:
"Well, Mr. Lukashenka, the day of reckoning has come. There is one infectious diseases hospital in Minsk (actually a monument of the XX century), but you pour the money into sportive events, build hundreds of business and shopping centers, that no one needs. You seem to be thinking a lot about the people, ha?"
A comment with such text previously appeared in the media, under the news that the first case of coronavirus infection had been recorded in Belarus.