Lukashenka: It's Not Coronavirus, We're Going Through Certain Flu Period
102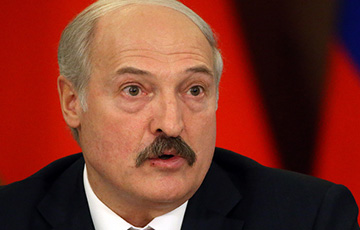 The dictator says he fears another disease most.
At a meeting with Chinese Ambassador Tsui Tsimin on March 24, Lukashenka stated again that the coronavirus pandemic is not his main problem.
The dictator stressed that "it's not about the coronavirus, it's about all the viruses, wandering around Belarus at this time," - naviny.by reports.
According to Lukashenka, there is always a "certain flu period" in Belarus in spring: "So it bothers us, including the coronavirus. We, as I said, are trying to act professionally and surgically, proceeding from the experience - yours and ours. In this part, I want to thank you and your specialists. They report to me every morning, and there was no chance that we asked our Chinese professional friends a question and they didn't answer us".
The dictator notes that all cases of COVID-19 recorded in the country have been imported from abroad. "This virus was not developing in our country, and, moreover, we were not and are not a certain place where the virus started," - the press service quotes Lukashenka.
"Everything happens in life, but the main thing is not to panic. I'm afraid, most of all, that people will get psychotic from what's happening in the media. The psychosis will cause all other diseases. That's what experts say. Your experience (the one of the Chinese side - ed.), our experience is used to pass the peak at the maximum acceptable level for us. If we can survive until the Orthodox Easter - it means we will live," - BelTA quoted Lukashenka.
According to the official data as of March 23, 81 cases of infection with coronavirus, causing the disease COVID-19, have been registered in Belarus.