Flashmob On Freedom Day: Belarusians Put Up National Flags
4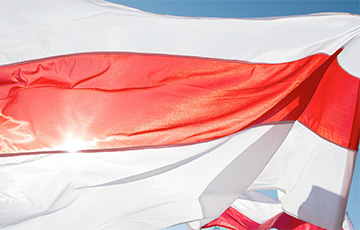 Belarusians celebrate the 102nd anniversary of independence of the Belarusian People's Republic.
Under the quarantine, the organizers have abandoned the idea of mass celebrations. Thus, the holiday concert in Hrodna has been canceled. The organizers of the holiday on Freedom Day in Minsk have also withdrawn their application, Novy Chas reports.
However, many people have decided not to limit the holiday to online, but to hang the national white-red-white flags on their windows.
In addition, the Razam Solidarity Movement has called on believers of all Christian confessions to hold a joint celebration on Freedom Day, March 25, at 12:00, each on his or her own place: read the Lord's Prayer together.
On the same minute, as a sign of support and solidarity, Christians all over the world will pray together at the call of Pope Francis for the healing of the world from the pandemic. Believers who are not Christians can read their prayers at the same time.
After the believers' prayer, at 12:15 a.m., a joint reading of the third charter against the background of the white-red-white flag and the Pahonia coat of arms will take place. It will be available online.