'Basta!': Authorities Hiding Truth On Number Of Pneumonia Cases
48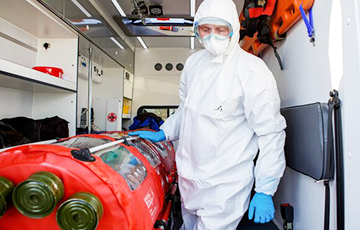 Do doctors undertake a non-disclosure obligation?
Doctors are prohibited from disseminating information about patients with pneumonia. The reader wrote about this to the 'Basta!' Telegram channel.
"Employees of the Barysau Central District Hospital signed a non-disclosure obligation with regard to pneumonia cases. This is the order of the Chief of Medicine. Whether they are afraid of panic, or this is an order from above - I don't know," the reader writes.
Earlier there were reports that in many district hospitals "no tests for the coronavirus are taken, everyone is diagnosed with pneumonia". At the same time, the number of infected with Covid-2019 is growing daily in the countries neighboring Belarus. For example, on March 26, in Poland 1085 cases of the new coronavirus disease were detected, 15 people died.