Belarusian Truck Driver About Coronavirus
33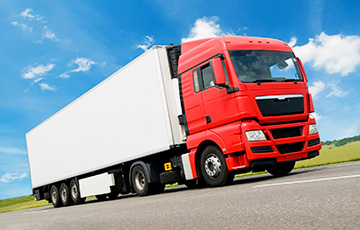 A Belarusian truck driver has described how the medical control at the borders actually looks like.
The 34-year-old driver from Navapolatsk spent almost a week in Italy and returned home in the midst of the coronavirus pandemic in Europe. He told the press service of the European Belarus civil campaign how he had been checked at the Belarusian border:
- I already knew, everyone knew about the danger of a coronavirus pandemic in Europe, but nevertheless, work is work. On March 17, I went to Italy with a cargo. I got there safely, unloaded, handed over the documents for foodstuffs, and, as usual, checked in at the hotel before the return trip to Belarus. In total, I spent in Italy slightly more than a week.
On the way back, there was a control at the Belarusian border crossing Bruzhi. They checked the documents, inspected the truck - a standard procedure. But when it came to the questionnaire related to the coronavirus, the standing doctor asked: "Have you had contact with infected people?" to which I said I had no idea, it's not written on the forehead, whether a person is infected or not. Then the doctor just wrote down that "there were no contacts", such a quick test.
I quietly continued my way and I am already at home in Navapolatsk. Did I get sick? Maybe, but I feel good. It's a week of rest now, and then a new trip to Europe, the borders are closed for ordinary citizens, for cargo transportation are still opened.