Ezhednevnik Chief Editor Detained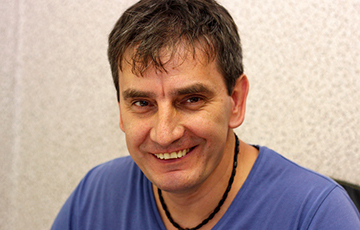 Siarhei Satsuk was detained in Minsk on March 25.
Siarhei Satsuk, head of a well-known online business publication of Ezhednevnik, has been detained, deputy chairman and BAJ press secretary Barys Haretski informs.
According to the BAJ representative, it is unknown whether the journalist has already been charged.
We remind that on March 25, Siarhei Satsuk was detained by the Department of Financial Investigations of the SCC in Minsk. He was interrogated as a suspect and left in custody for three days. Earlier the wife of the journalist reported that he was prosecuted under Part 2 of Article 430 of the Criminal Code (repeated bribery, either through extortion, or by a group of people upon a preliminary collusion, or on a large scale).
On March 26th , the Ezhednevnik office was searched. Today Euroradio published a text that Siarhei Satsuk left to the editorial office a few months ago for the case of his detention. He tells about the reasons for the detention and the threats he received from the "messenger" - a representative of a businessman from the health sector.