BAJ Claims to Immediately Release Chief Editor of Ezhednevnik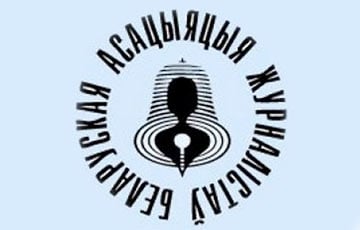 BAJ published a statement regarding the detention of Sergey Satsuk.
The chief editor of Ezhednevnik was allegedly detained for taking bribes.
The Belarusian Association of Journalists (BAJ) published a statement regarding the detention of Sergey Satsuk, chief editor of the online edition Ezhednevnik. The statement is presented in full.
"On 2 March 2020 around 4.30 p.m., Sergey Satsuk, member of the Belarusian Association of Journalists, journalist and chief editor of the online edition Ezhednevnik was detained.
The detention was carried out by officers of the Financial Investigation Department of the State Control Committee.
Sergey Satsuk allegedly received money for investigative work over a year ago. These funds are incriminated as a "bribe" under Part 2, Article 430 of the Criminal Code (bribe-taking; it inflicts punishment from three to ten years in prison).
He is known as a journalist and editor, engaged in journalistic investigations. A series of publications in Ezhednevnik about corruption in the health care system of Belarus was one of his scandalous investigations. Later, several high-ranking officials of the Ministry of Health were convicted of corruption.
Last August he shared with BelaPAN information about threats related to his journalistic activities. The detention of the journalist and the subsequent interrogation of Ezhednevnik staff may cause intimidation of journalists and further self-censorship in the media covering socially relevant issues (including corruption and the spread of coronavirus in Belarus).
BAJ urges the authorities of the country:
- to immediately release Sergey Satsuk and stop criminal prosecution against him;
- to fulfil the guarantees given to journalists by the Belarusian legislation and international obligations of the Republic of Belarus, to stop persecution, intimidation and other aggressive actions against journalists for the performance of their professional duties".
As it has been reported, on March 26, the editorial staff of the Ezhednevnik released an editorial appeal regarding the detention of the chief editor. Colleagues regard the detention of Sergey Satsuk as "not a piece of the struggle of the Belarusian law enforcement system with bribery, but corrupt officials with a man who dared to infringe on their organized system".
The editorial office of Ezhednevnik was searched on the same day. FID representatives explained that the documents were "suppressed".
On Thursday, Euroradio published a letter of Sergey Satsuk, written in case of his detention. He tells about the reasons for detention and the threats received - a businessman's representative in the health care sector.