"Basta": Coronavirus Hit Kapyl District
7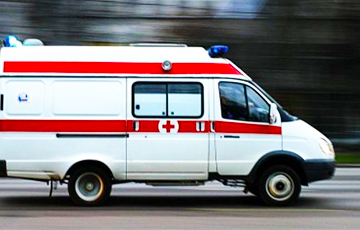 Residents of the surrounding villages were massively taken to the main hospital of the district center at night.
Several residents of Novyja Daktarovichy agricultural town, Kapyl district, were hospitalized due to suspicion of coronavirus. The diagnosis of two people has been confirmed. They are now at the Kapyl Central District Hospital, the Basta telegram channel reports.
"There are two patients with confirmed coronavirus, the rest of them have pneumonia for now. Two teachers and a librarian from the Daktarovichy School have been hospitalized. The school is now closed, and the employees are under quarantine," - the channel reader reports.
The information has been confirmed in social networks by local residents. "It's 20 km from my village," now ambulances with full protection are driving around all nearby villages, demanding not to leave the houses," - a Kapyl resident writes on Twitter.
The source of the Basta telegram channel from Kapyl also reports that after several residents of Novyja Daktarovichy were hospitalized, people from neighboring villages were being taken to the Central District Hospital until late at night.
- About one hundred people have been hospitalized. All of them - from Daktarovichy, Zhiylikhava, Tsimkavichy, the neighbouring villages. At least two people, who had positive tests for coronavirus, have been moved to Minsk. One patient who requires a ventilator has been left in Kapyl. The fact is that the Kapyl Central District Hospital has only one ventilator.
Download and install the Telegram messenger on your smartphone or computer, subscribe ("Join" button) to the Basta channel and create the history of free Belarus.