Temperature, Cough: 35-Year-Old Minsk Youth Theatre Actor Haryk Viapshkouski Died
37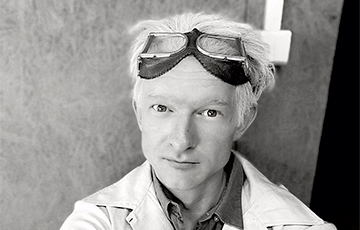 Before that, the actor went to his parents' house in Brest.
Today, on March 31, 2020, actor of the Minsk Youth Theater Haryk Viapshkouski died. This has been reported by his colleagues, the information has been confirmed by the theater.
The man went to his parents in Brest. There, his temperature rose to 40 °, he started coughing, had the chills, the pressure rose. "The blood test did not show the presence of the new coronavirus, which is now spreading around the world like a pandemic. The man died before they managed to take an X-ray," - Radio Svaboda reported.
- He only had high blood pressure. Yesterday, he visited two doctors. First, they reduced blood pressure in the clinic. He got worse after the appointment again. He was taken to a private medical center. Thought they would be able to help him. They told him to take some medication and sent him home. At night he went to bed and died in his sleep," - the relatives told tut.by.
Investigative actions, which should reveal the cause of death, are currently underway, his colleagues informed.
Haryk Viapshkouski was born in Brest in 1985. He graduated from the Brest College of Music named after Shyrma. He worked at the Brest Drama Theater, at the Republican Belarusian Drama Theater, from 2018 - at the Youth Theater.
He starred in series, in 2014 made a short film "The Gift".