Lukashenka To Kachanava: We Should Not Only Discuss, But Plan Presidential Elections As Well
64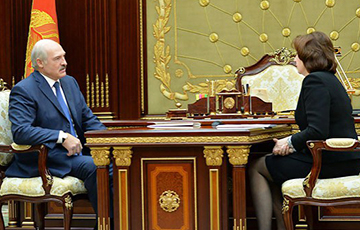 The biggest problem is the economy.
Lukashenka held a working meeting with Chairman of the "Council of the Republic" Natallia Kachanava, BelTA informs.
"There are a number of problems that we should discuss with you. Let's not hide it, these are political issues - this is the year of the presidential elections. The biggest problem is the economy. However, this issue can wait, - the dictator said. - We should not only discuss, but also plan the presidential elections. We have no reason to postpone the presidential election, although some people here (a cross between enemies and rivals) tell us to do so. The political issues will still be there. They require discussion".